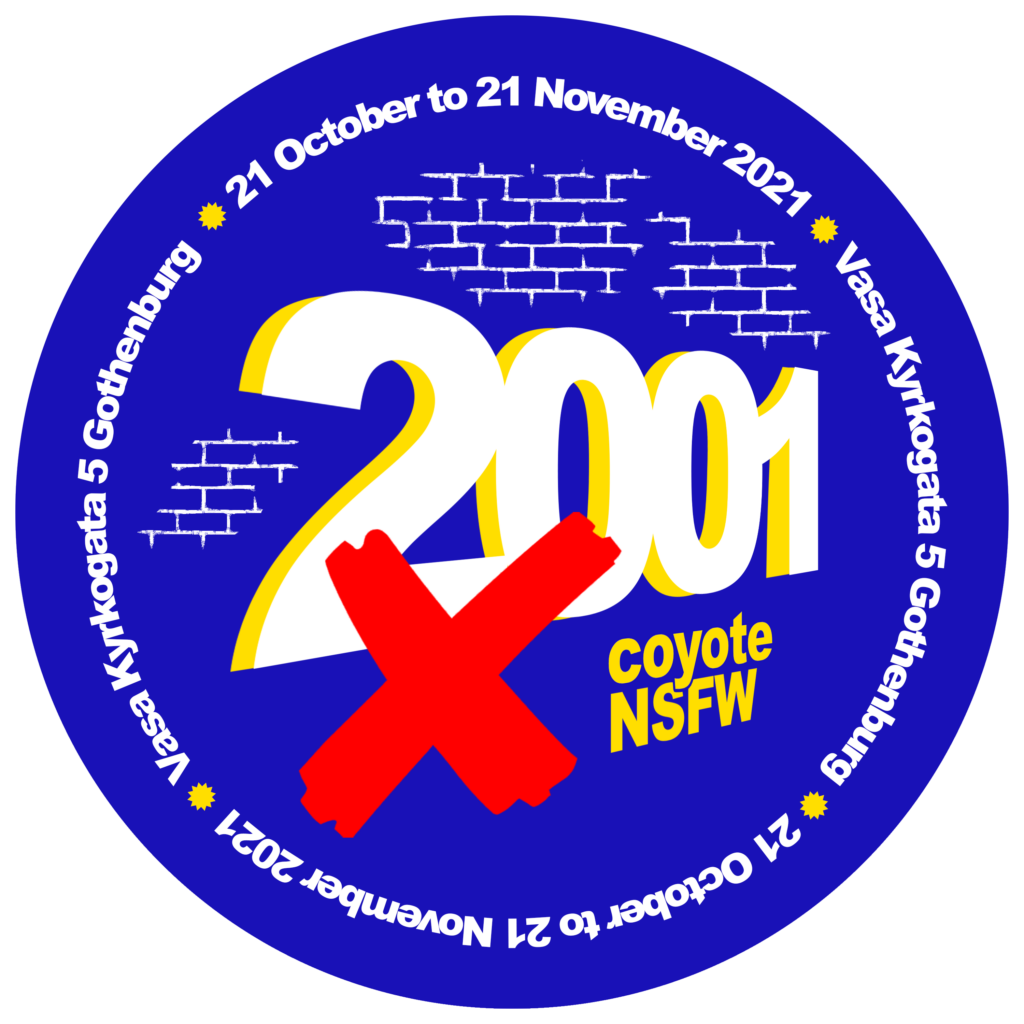 Do you remember the riots in Gothenburg
In the summer of two thousand and one?
Boy, we sure had fun!
I held your hand so proud
It was shaking from what I learned was doubt
The warm summer sun
*Do You Remember The Riots?, Jens Lekman (2004)
♾
NSFW/SVILOVA is proud to present the exhibition and project 2001 by artist collective coyote.
2001 takes its point of departure from the events at the EU summit in Gothenburg, 20 years ago. The three days in June was a pivotal moment in Swedish history, where the Swedish police state showed its true face and a symbol of the engagement to reclaim the streets from the centralization of economic power, in the radical left and the anti-globalization movement, which now is nothing but a memory. The exhibition 2001 is a semantic reflection and an extraction of the graffitied slogans which were spread around Gothenburg during the riots. Two newly written texts by Emma Hatt and Samuel Richter will accompany the exhibition.
The opening, October 21, will start at 3:e Våningen, between 17:00-19:00, with the screenings of Bernadette Corporation's film Get Rid of Yourself and Claire Fontaine's film A fire is a fire is not a fire.
The evening will continue at NSFW/SVILOVA, between 19:00-21:00 with a reading performed by writer Jörgen Gassilewski from his 2006 novel, Göteborgshändelserna at 20:00. The two films will also be screened on Friday and Saturday, October 22-23 at 3:e Våningen. Beers from 0|0 Brewery will be served at the opening.
♾ October 21-23
3.e Våningen – Sockerbruket 9, Gothenburg
Opening hours: 12:00–16:00
♾ October 21 – November 21
NSFW/SVILOVA – Vasa Kyrkogata 5, Gothenburg
Opening hours: Wed–Fri, 11:00–16:00 or by appointment.
Winter is Coming!
NSFW/SVILOVA

The exhibition 2001 is a part of GIBCA Extended, to see the rest of the program visit www.gibca.se. Also special thanks to 0|0 Brewery.