Silke Ali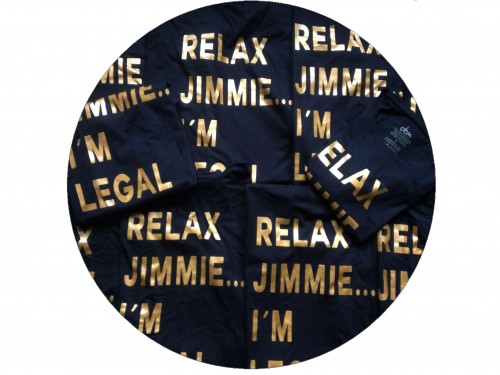 Don't Worry Jimmie by artist-group 
Silke Ali 
Along with this first exhibition at Svilova this autumn, we asked the artist group Silke Ali to write a text in connection with the Swedish general elections, coming up 14th of September this year. Silke Ali provided us with a very short text to be published on a T-shirt. 
RELAX JIMMIE…, är ett konstverk gjort by the artist collective Silke Ali.
In connection med höstens första utställning på svilova.org, ombads vi att skriva en text. We decided to write a very short text för SVILOVA att publicera i form av en T-shirt.
We cannot walk alone.
För världen i tiden.
NO ONE IS ILLEGAL!
Silke Ali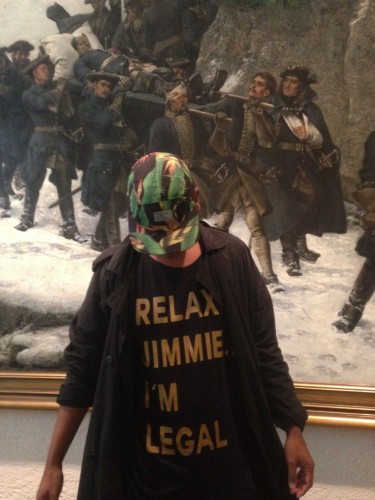 Don't worry Jimmie, I'm Legal, can be ordered through our website for 250 SEK.
Order your t-shirt at: info@svilova.org
ABOUt THE ARTIST
Silke Ali, b. 2013, is a global artist group. Just as often as they develop ideas by commission related to a given theme, they also develop thought techniques and group material, where only the group itself is the intended audience. Silke Ali sees its main function as being a platform for dialogue and intellectual processes.