Franco Leidi
Gömstället
29 December 2021 – 28 January 2022
Opening hours: Wed, Thu, Friday: 11:00-16:00 and by appointment.
VERNISSAGE 29 December, 2021
Open: 12-18
*We follow the new guidelines set by the Public Health Agency of Sweden and the Swedish Government = max 3 people in the gallery at the same time.
NSFW/SVILOVA is proud to present a solo exhibition with Franco Leidi (1933-2008), co-curated by Dafne Leidi. The title Gömstället translates to 'the hiding place' which derives from one of the nine works in the show.
Gömstället is an intimate selection from Franco Leidi's large body of work, which spans over many different techniques and subjects developed by the artist throughout his entire career. The exhibition becomes like an introduction to the funny, dark, lustful, and tender world of Franco.
NSFW/SVILOVA has also gathered a collection of Franco Leidi's many catalogs and books which are on display at the gallery. The latest catalog "Franco Leidi, Return" (2019) is available for purchase (350 sek).
The text A wellspring of imagery is there within us by Nina Bondeson accompanies the exhibition and is available to download in both Swedish and English by clicking the image below.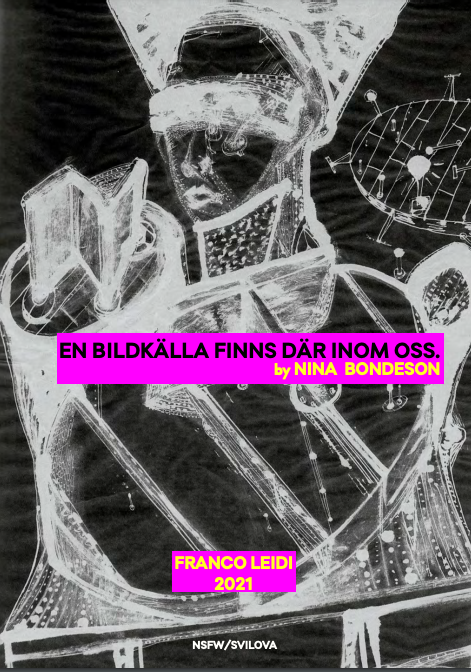 "Franco Leidi knew a lot of things. He understood one of the most basic human conditions: that we are doomed to create meaning. If we are hindered in this crucial pursuit of meaning, we are forlorn."
Nina Bondeson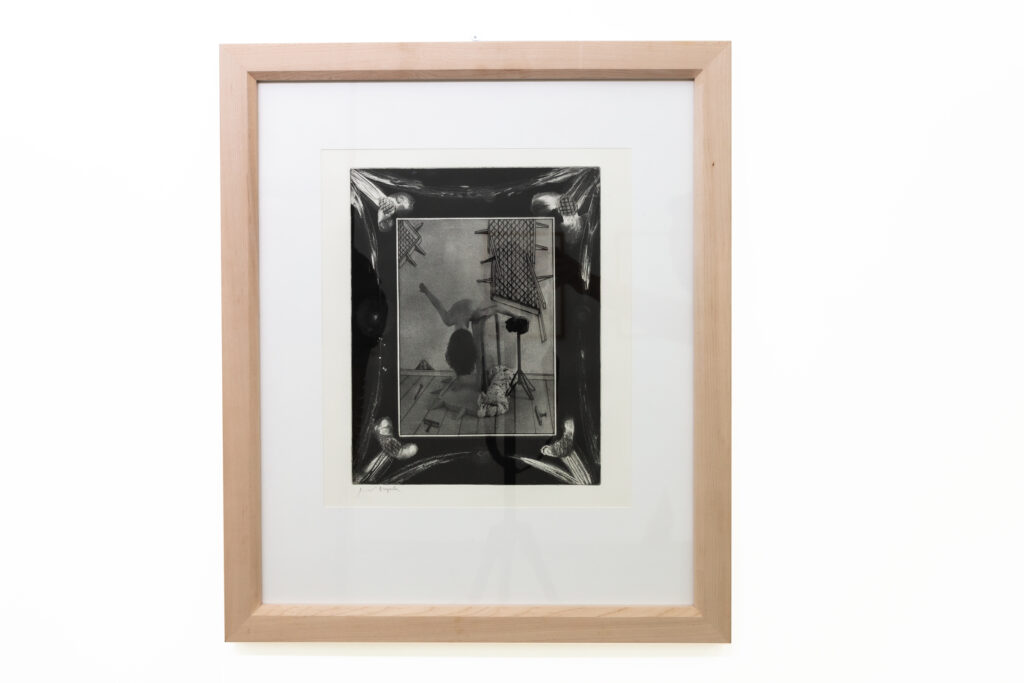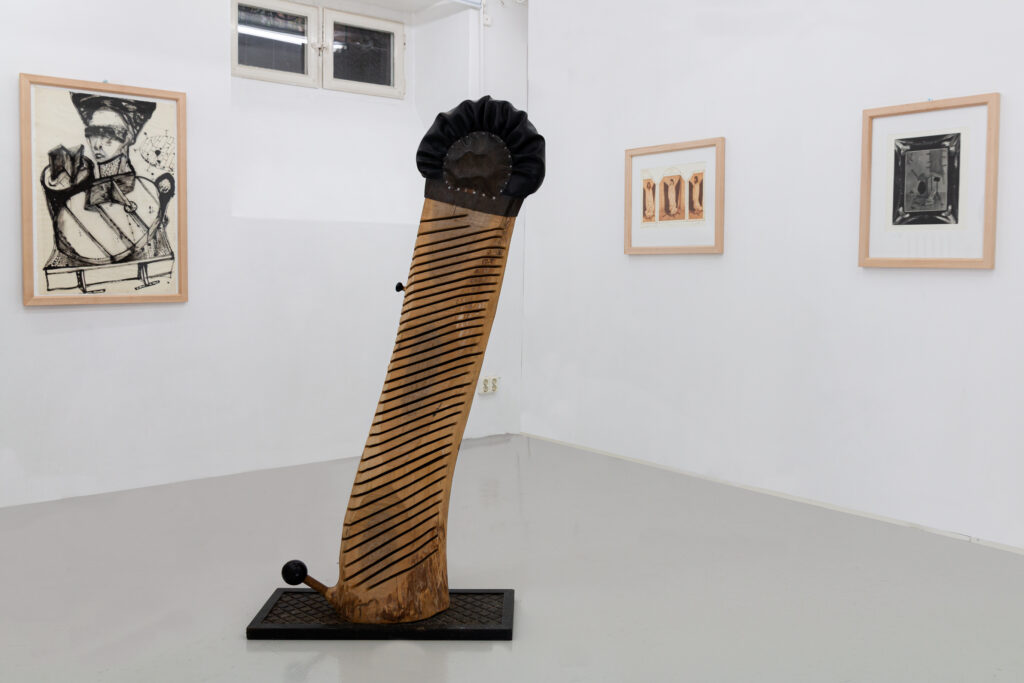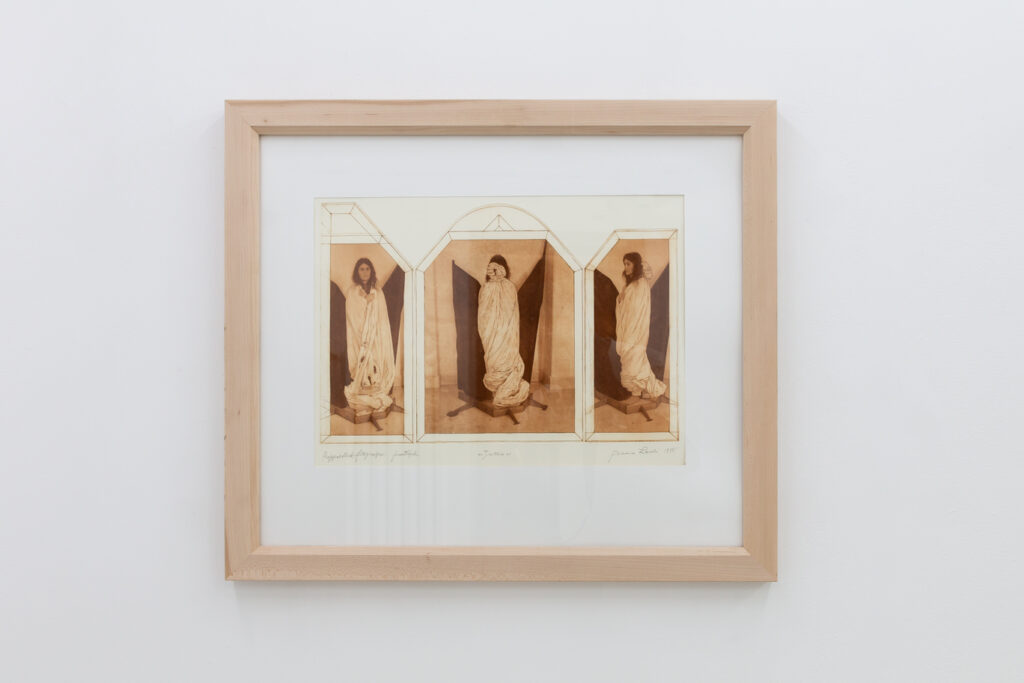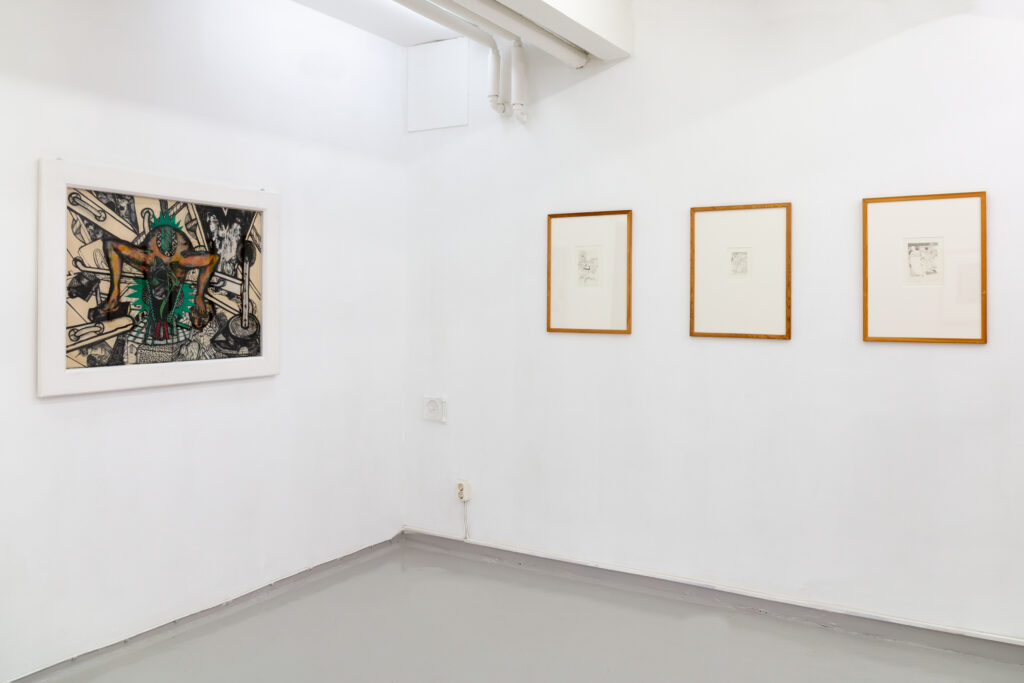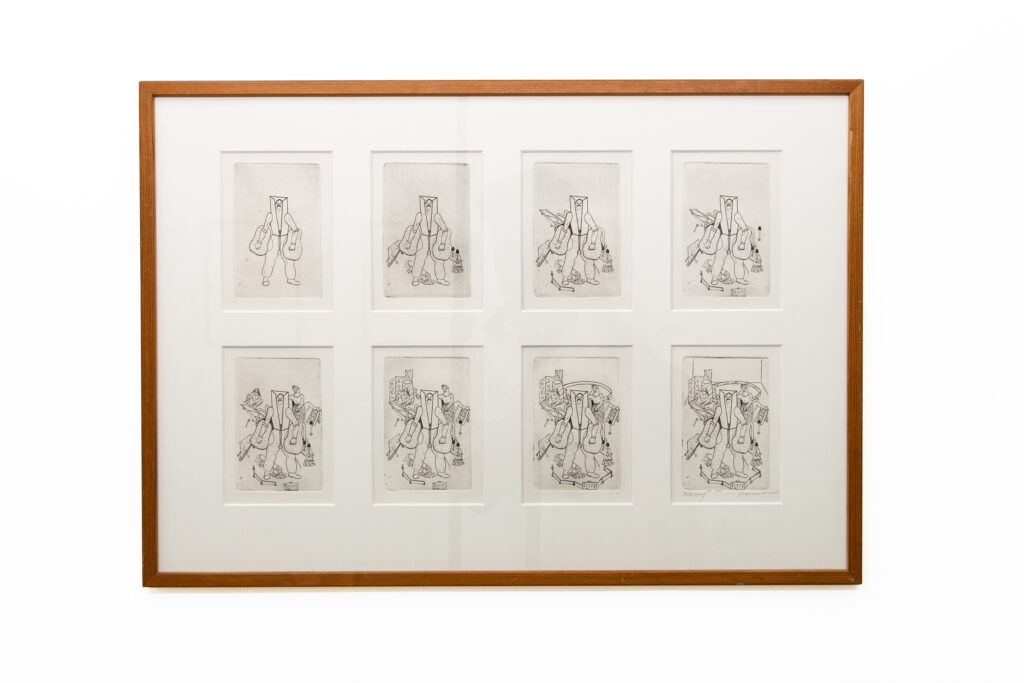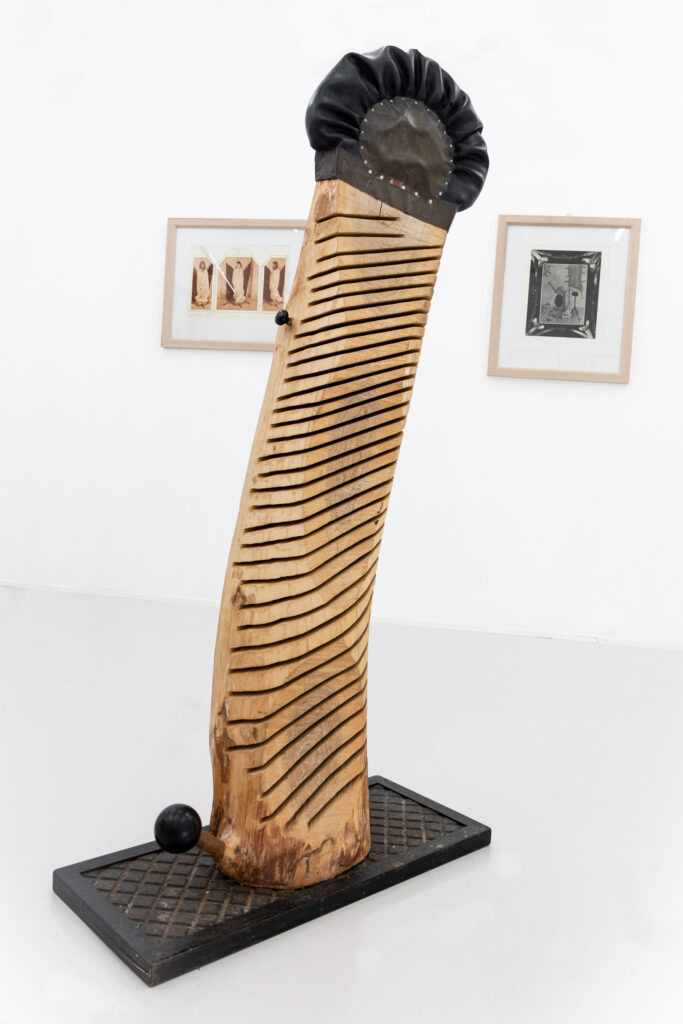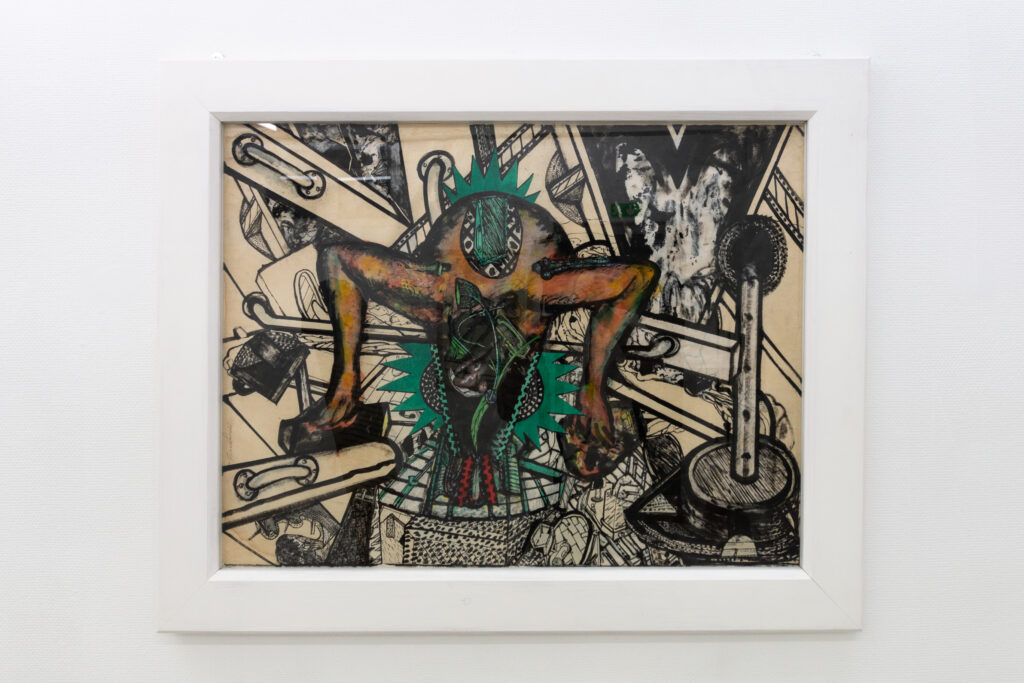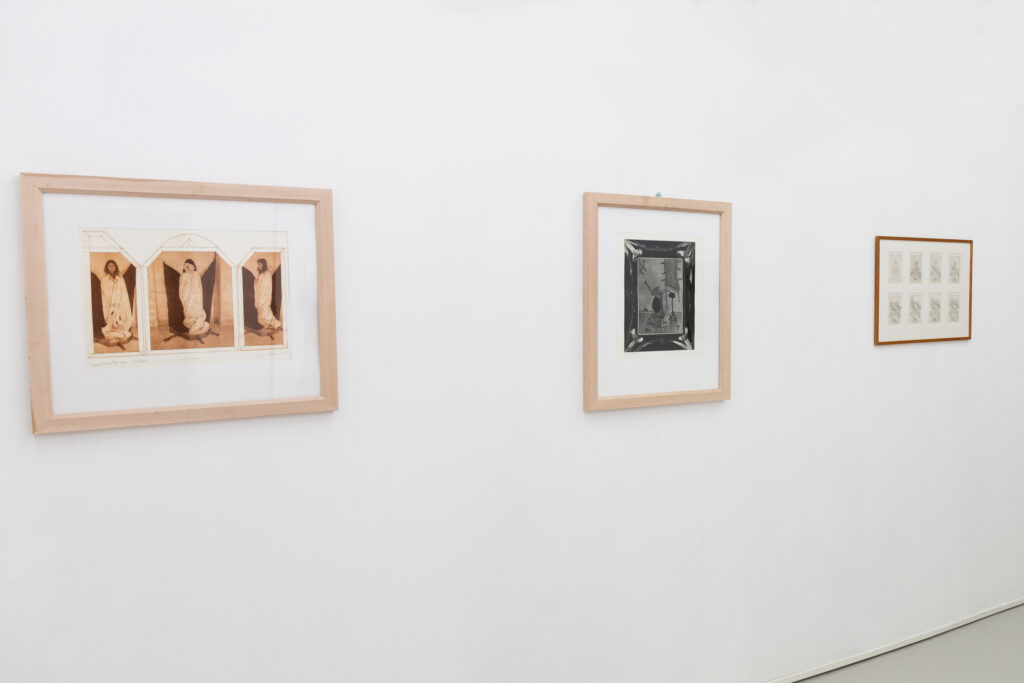 About the artist
Franco Leidi was born in Milano, Italy 1933, and lived in Sweden from 1971 until his death in 2008.
He was a painter, sculptor, and graphic artist, as well as a professor of printmaking at Valand Academy of Fine Art. Leidi is represented widely in Scandinavian museums, state and private collections. He exhibited his work consistently in over 100 solo and group exhibitions including Millesgården, Krognoshuset, Röda Sten, Museo de la Ciudad in Santiago de Querétaro in Mexico, and Museo di Sant'Agostino among others.