| The video is best viewed in full screen mode  |
Gunilla Hansson, REFINE, 02:19 min, 2013
GUNILLA HANSSON | REFINE
Dec 13, 2013  – Jan 26, 2014
Introduction text by 

Laura Mott
SVILOVA 

is proud to present the work Refine by Gunilla Hansson.
Refine is a new series of drawings, watercolors, and a video investigating the similarities between the beehive and the oil-refinery.
Laura Mott,

curator at the Cranbrook Art Museum in Detroit, has written an introduction text that can be read in the link below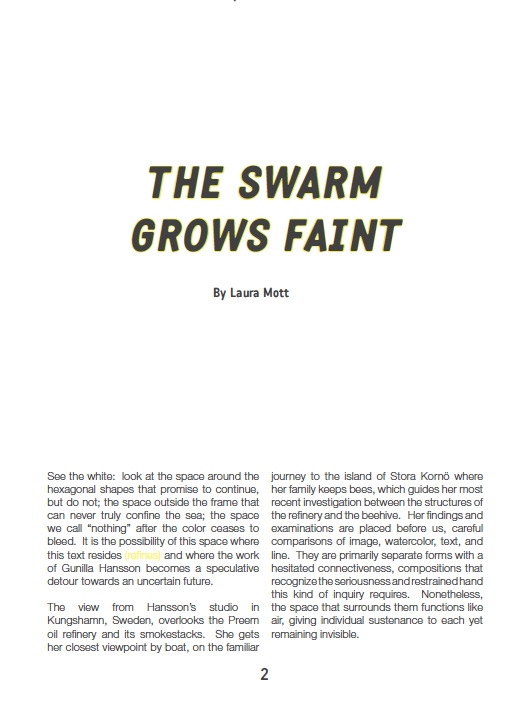 To visit the online photo gallery,  please follow the the link below.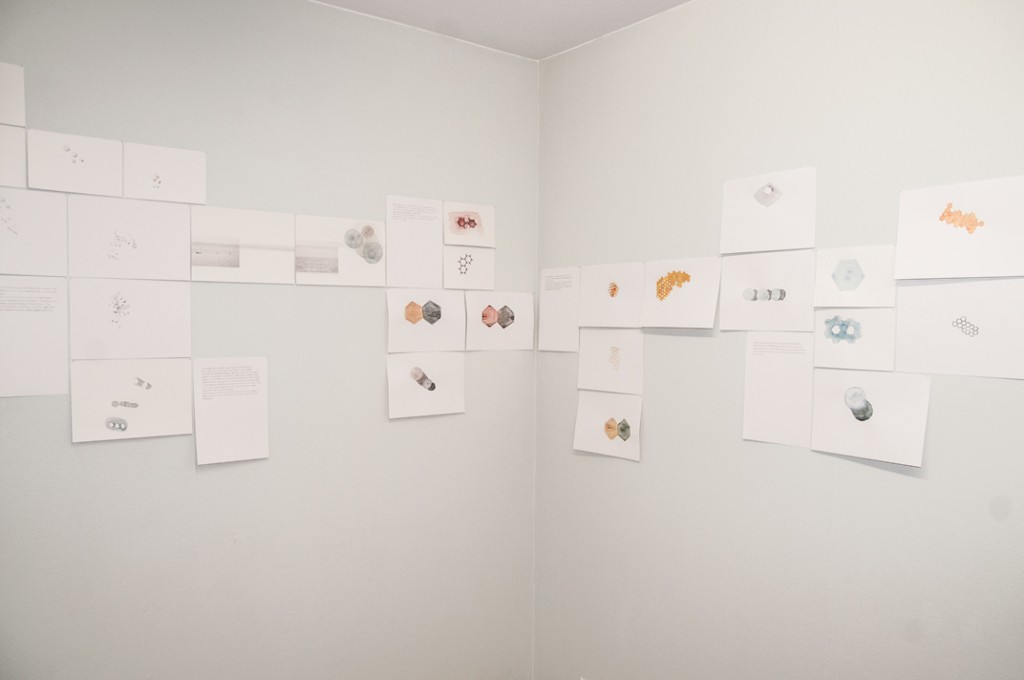 ABOUT THE ARTIST
Gunilla Hansson (b. 1961) graduated from Valand School of Fine Arts in Gothenburg. She is the head teacher at Gerlesborgsskolan in Bohuslän and a member of the art collective TOMBOLA.
Hansson has exhibited her work at Gallery 54 (Gothenburg), Gothenburg Museum of Art, The Nordic Watercolour Museum (Sweden),Taigh Chearsabagh (Scotland), RMIT School of Art Gallery (Melbourne) and P-HouseGallery (Tokyo).
She currently lives in Kungshamn, Sweden.