| The video is best viewed in full screen mode |
William Basinski
Disintegration loop 1.1
DVD Video,63-min, color, stereo, MPEG-2, LPCM, NTSC, 4:3, 2004
The video is not longer available for online exhibition.
..
WILLIAM BASINSKI | DISINTEGRATION LOOP 1.1 
JUNE 18-JULY 31, 2014
Introduction text by David Keenan
Svilova 

proudly presents The Disintegration Loop 1.1 by the American artist and composer William Basinski. The piece comes from Basinski´s attempt to digitize his previous recordings on magnetic tape. The tapes had at the time reached such state of fragility that they had begun to disintegrate when played. The process of which became a completely new work, reaching its climax on the morning of September 11th, 2001, in New York City where he lived at that time. While Basinski and some friends sat on a rooftop and listened to the material, they witnessed the attack on the World Trade Center. With a camera borrowed from a friend, Basinski spontaneously shot the video for The Disintegration Loop 1.1 Focusing the camera on the cloud of smoke bellowing out from Ground Zero, the video records the last hour of daylight on 9/11.
In 2002 musician and critic David Keenan wrote a review of The Disintegration Loops in the music magazine

The Wire

, exposing the work to a wider audience. On the occasion of this exhibition at Svilova we have invited Keenan to write a text and compile a playlist as a complement to Basinski's work. Through 12 paragraphs, Keenan's essay, Scale Be Thy King: The Black Mirror of William Basinski, walks us through a variety of interpretations, providing insight into The Disintegration Loops as an almost mystical experience; heart wrenchingly beautiful meditative viewing that oscillates between instilling feelings of hope and despair.
Read the

essay

and find the five-hour

playlist

on the following links: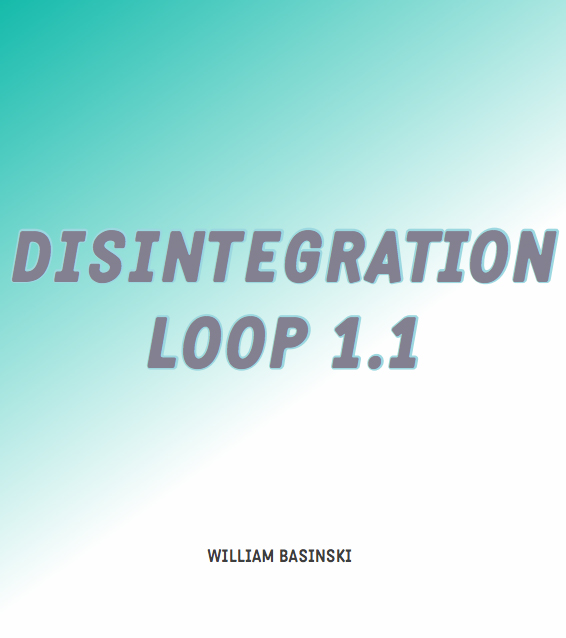 click image to open PDF link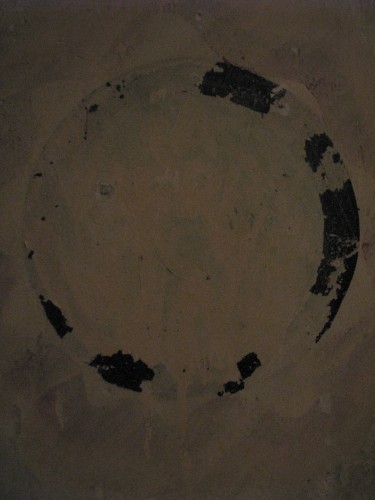 click image to open Playlist link
ABOUT THE ARTIST
William Basinski is a classically trained musician and composer who has been working in experimental media for over 30 years in NYC and most recently, California. Employing obsolete technology and analogue tape loops, his haunting and melancholy soundscapes explore the temporal nature of life and resound with the reverberations of memory and the mystery of time.Orchestral transcriptions of The Disintegration Loops by Maxim Moston have been performed at The Metropolitan Museum of Art and Queen Elizabeth Hall.